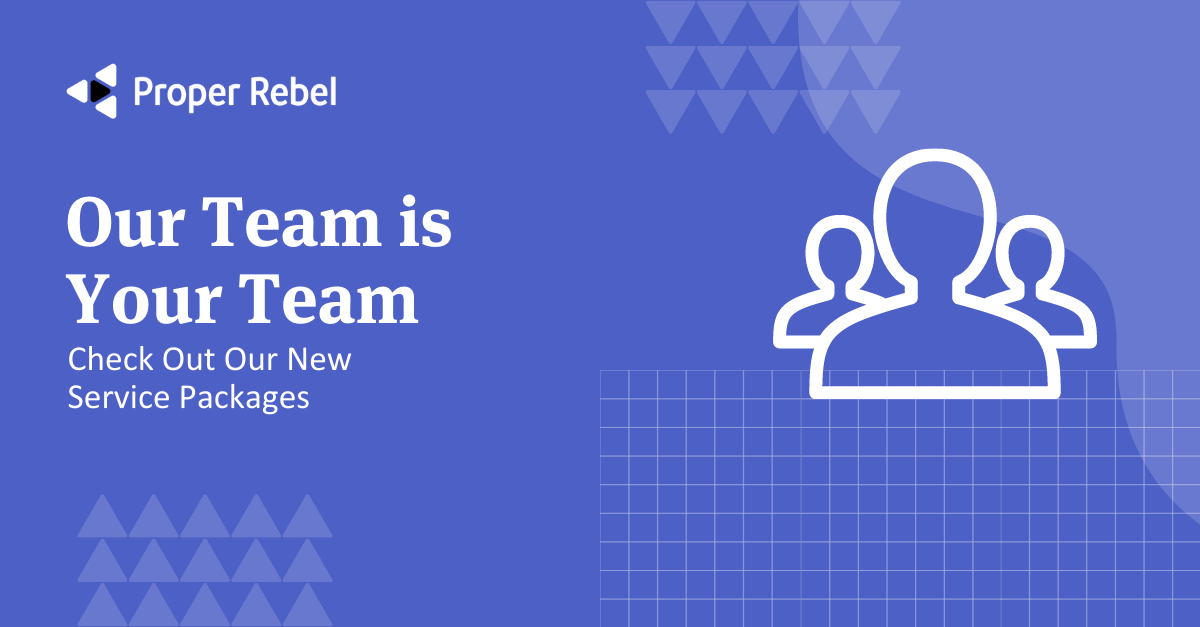 It's tough when you're doing something for the first time. You don't have the expertise, the people, or big budgets, but you need to move fast. We can do the work required to set up the systems, processes, and programs that are critical to achieving your growth objectives quickly and effectively.
We know there are basic, foundational "marketing things" companies need to successfully grow and scale, so we created three service packages that reflect core activities any company needs to begin marketing successfully.
There's one big difference in our approach. We don't believe in executing tactics without a strategy. We see lots of companies who believe "you should just throw something out there and see what works, then iterate." But, that's not the best or the right way to go-to-market effectively.
Our mission is to help more entrepreneurs be more successful, faster, through better marketing – and that starts with strategy, and a strong foundation to build upon as you start to see traction and growth.
Given all that, we aspire to serve more companies at a reasonable price, to get marketing done right the first time, and see results faster.
Revenue Ops Starter
With this package, we'll set you up with the right tools and processes to support your future sales and marketing teams in 90 days or less. Every company needs a customer relationship management tool (CRM) and a marketing automation tool if you plan to grow at scale. Setting up this marketing infrastructure right the first time is critical to see value quickly.
Best for: Companies that don't have sales and marketing operations expertise, but you're ready to invest in the infrastructure that will set you up for growth.
What we'll do:
Suggest the best CRM for your business
Recommend a Marketing Automation tool
Initial setup of tools and create the process
Integrate marketing automation with your website
Train sales and provide system documentation
Create sales performance dashboard
Weekly team meetings reviewing progress
Need a team to set up your CRM and Marketing Automation tools?
Message the team
Revenue Ops Support
Effective marketing requires continual testing, iteration and tracking, in addition the systems supporting your efforts need constant fine-tuning. This package assumes you have CRM and marketing automation tools in place, but you need help executing marketing campaigns and keeping your tools current. We'll mutually agree to the work that will be done in 4-week sprints and share a project plan.
Best for: Companies with limited budgets who lack the resources with the expertise to effectively manage demand generation programs and keep marketing systems running and up-to-date.
What we'll do:
If we setup your CRM and marketing automation tools, you'll have the same team
Custom reporting
Customize workflows
Support execution of weekly integrated campaigns (email, social media, etc.)
Evolve CRM and marketing automation systems as needed
Integrate additional tools/systems into CRM
Weekly team meetings reviewing results
Need a team to support marketing operations and campaigns?
Message the team
Marketing On-Demand
This is the most free-form service package. Marketing touches everything a company does and requires professionals with a mix of skills and expertise, and this package provides that. We'll mutually agree to the work that will be done in 4-week sprints and share a project plan. Some projects will take days, others weeks – it all depends on your needs.
Best for: Companies with limited resources and budgets that need a marketing team to support them.
Some things we can do for you:
Integrated marketing campaigns (email, social, etc.)
Sales tools
Product launches
Positioning and messaging
Research
Content creation
Creative/Design
Need a marketing team to help you build awareness and grow sales?
Message the team